LaTeX to MathJax and MathML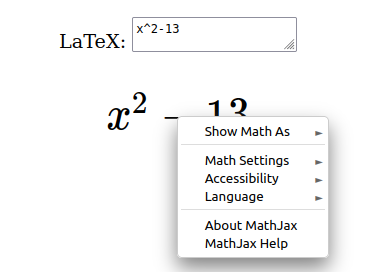 jQuery updates the displayed Math on each keypress. This allows the user to enter in LaTeX code and generate MathML that could be used elsewhere or to test their accuracy. Produced Math results can be right-clicked on for additional options. The math formula is also keyboard accessible to screen readers.
See the Pen LaTeX Math to Display MathJax and MathML by Dean (@josdea) on CodePen.